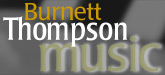 Monday, March 1 at 7:00pm
Livestream on Youtube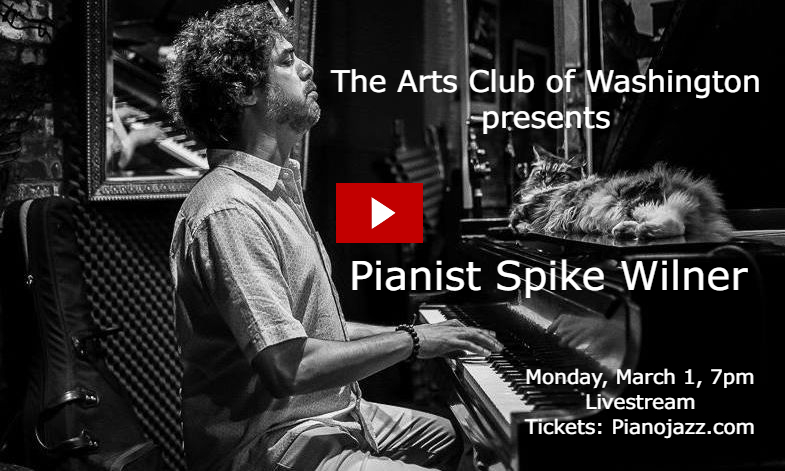 Piano Jazz at the Arts Club Season 7
Spike Wilner
LIVESTREAM TICKETS $5
Concert remains available to enjoy for one week after March 1

"Equal parts buoyant swing and pugnacious modernism...sonic sensuousness...emotionally stirring" Downbeat
SPIKE WILNER plays an oversized role in the worldwide jazz scene, personally holding up the heavens in the West Village of NYC during the pandemic. From Smalls and Mezzrow jazz clubs, he has presented major performers in a daily jazz performance throughout the crisis, occasionally presenting his own group. No other entity worldwide has taken this risk, nor presented the core performers of the worldwide jazz community. Spike has performed with or led bands in New York City at countlessjazz venues including The Village Gate, The Angry Squire, Visiones, Augies, The West End Gate and The Village Corner. Spike also toured with The Artie Shaw Big Band, The Glen Miller Orchestra and Maynard Furgeson. Spike's own recordings include "A Blues of Many Colors", "Planet Jazz", and "Three To Go". Spike launched the record label SmallsLIVE focusing on great performances at Smalls Jazz Club. Spike's own project, "Spike Wilner, Solo Piano: Live At Smalls", received a glowing review in The New York Times.
Monday, March 1, 7:00pm
Livestream on Youtube
TICKETS $5 must be acquired prior to 6:00pm DC Time, March 1.
The URL will be sent via email at 6:30pm on March 1.
Info: Burnett@PianoJazz.com

Piano Jazz at the Arts Club, now in its seventh season, is a series of concerts focusing on innovation in modern jazz piano. Reigning artists perform their own compositions, celebrating a hundred years of Piano Jazz in Washington, DC. Produced by Burnett Thompson.