The White House Historical Association
presents
Jazz on Jackson Place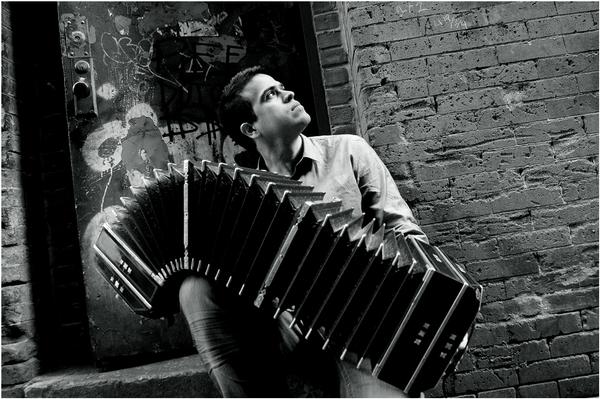 Now in its 13th year, Jazz on Jackson Place has established a firm foothold in the Washington entertainment and social scene. The location in front of the White House has been an important feature.
Below is a list of the performances produced by Burnett Thompson Music. We were fortunate to be able to bring artists from China, South America, Europe, and the good old USA. These artists frequently linked their Jazz on Jackson Place visits with performances at the Kennedy Center, the Gala Hispanic Theatre, the Mexican Cultural Institute, the Ibero-American Guitar Festival, and venues in New York City. Underwriting for these artists visits included support from the Kennedy Center for the Performing Arts, Embassy's of Spain, Argentina, and Mexico.
Press coverage has included video segments by Voice of America and National Public Radio, interviews on WPFW jazz radio in Washington, DC, and previews in the Washington Post. Sing Tao Daily, the largest Chinese news service in Asia, World Journal, (the largest online Chinese new service), and Washington Chinese News.
"There are plenty of places to hear jazz outdoors in the summer, but the annual Jazz on Jackson Place series is one of the coolest." The Washington Post
 
Vocalist Kavita Shah
Thursday, June 6, 2019
TICKETS


Kavita Shah is a vocalist, composer, and lifelong New Yorker who makes work in deep engagement with the jazz idiom while addressing and advancing its global sensibilities. Hailed by NPR for possessing an "amazing dexterity for musical languages," Kavita incorporates ethnographic work on Latin American, West African, and South Asian traditions into her music. Her 2014 debut album "Visions," co-produced by Lionel Loueke, was released to great critical acclaim. In 2018, Kavita released "Interplay," an album of standards and originals in duet with bass virtuoso François Moutin, which was nominated for a Victoire de la Musique (French Grammy Award) for Jazz Album of the Year. Photo: Julien Charpentier

 
Bassist Kris Funn
Thursday, July 11, 2019
TICKETS


Bassist Kris Funn began touring internationally with alto saxophonist Kenny Garrett and has traveled to every major jazz festival in the world, touching six continents while performing with artists including Sean Jones, Benny Golson, Bruce Williams, Nicholas Payton, Warren Wolf, Pharoah Sanders, Jeff Lorber, Christian Scott, Kamasi Washington, Joey Alexander and many others. In 2017 Kris released his debut album, "Cornerstore". Photo Sam Prather

"The bassist unearths his life through the lens of his own emotions." Washington City Paper

 
Saxophonist Elijah Jamal Balbed
Thursday, August 8, 2019
TICKETS

Saxophonist Elijah Jamal Balbed is a veteran of Chuck Brown's historic Go-Go band, and leader of the current Jo-Go Project. Elijah has received a Wammie Award and has been recognized by the Washington City Paper as Best New Musician and Best Tenor Saxophonist. Already an established leader in the D.C. jazz community, Elijah is busy as both saxophonist and bassist.

"considerable subtlety and nuance"
The Washington City Paper

Clarinetist Oran Etkin
Thursday, June 14, 2018
TICKETS


Clarinetist Oran Etkin is described by his mentor Yusef Lateef as "a composer of eminent individuality". With strong influences from Africa and the Middle East, Mr. Etkin succeeds at what so many musicians are struggling to acheive in the cross currents of world music. He has recently appeared at the Montreal Jazz Festival, North Sea Jazz Festival, Paris Jazz Festival, London Jazz Festival and New York's Jazz At Lincoln Center.

"Great Clarinetist, excellent improviser...ebullient swing rhythm" The New York Times

"Oran Etkin is a musician with his ears wide open, absorbing influences from West Africa, the Far East and Europe... this is world music in the true sense" The Irish Times

Bassist Adi Meyerson
Thursday, July 12, 2018
TICKETS


"Enthralling, full of punch and panache" DownBeat Magazine

Born in the U.S. and raised in Israel, Adi Meyerson has studied with the great bassists of our age, Reggie Workman and Ron Carter. Adi is a rising talent in New York city, and has performed with numerous major figures on the world scene. She regularly performs at Mezzrow, Smalls, Smoke, and Dizzy's Coca Cola. Her debut CD "Where We Stand" will be released this year.

Drummer Sanah Kadoura
Thursday, August 9, 2018
TICKETS
The electrifying Lebanese-Canadian drummer Sanah Kadoura Sanah Kadoura plays a large role in the hot New York jazz scene. An electrifying performer, she appears frequently with the legendary Kirk Lighstey, Philip Harper, Mark Whitfield, and countless other major figures. She appeared recently at the Harlem Stage, Saratoga Jazz Festival, Burlington Jazz Festival, and is regularly heard at Smalls and Fat Cat in NYC. Sanah releases her debut album Hawk Eyes this year.

THE KENNY RITTENHOUSE QUARTET
Thurs June 1, 2017
TICKETS

The Kenny Rittenhouse Quartet is one of the hardest swinging jazz groups on the eastern seaboard. The group appears regularly at Blues Alley, Bohemian Caverns, Twins Jazz Club. Two CD's have come out of this ensemble, "The Francis Suite", and "New York Suite". It's an explosive quartet, playing original straight ahead jazz with a bit of Funk & R&B in the mix.

Trumpeter Kenny Rittenhouse has performed with many great jazz artists including Larry Willis, Ralph Peterson, Don Braden, Buck Hill, and Steve Wilson. He is a member of The Smithsonian Jazz Masterworks Orchestra and The Army Blues Jazz Ensemble, while serving on the faculty of George Mason University.

"a hard-edged post-bop groove, burning with both power and soul. Rittenhouse's trumpet work is solid, cutting and just a little raw in the up-tempo number. The joie de vivre is undeniable and infectious." Jazz Times

THE SARAH HUGHES TRIO
Thurs July 6, 2017
TICKETS

Alto saxophonist and composer Sarah Hughes brings her singular voice and vision to the jazz and avant garde music spheres. Known for and an unapologetically personal approach to music, as well as mastery of the instrument, Sarah is a singular visionary in the Washington music scene. A graduate of the New England Conservatory, she brings music to her audience that appears to have no boundaries.

In her own words, Sarah Hughes offers "an expression of the feeling of having a head full of heavy thoughts that churn, froth, and bubble out in the form of giggles, gibberish, gargles, screams, cries, sirens, prayers, and whooping calls."

Photo: Diriki Rice

THE MARTY NAU QUARTET
Thurs August 3, 2017
TICKETS

Jazz on Jackson Place welcomes Marty Nau one of the finest alto saxophonists in the country today. Marty has played an outsized role in the D.C. music scene, both as leader of the sax section of the US Navy Commodores Jazz Orchestra, and in performances with the National Symphony Orchestra, Baltimore Symphony, and appearances with Dizzy Gillespie, Eddie Daniels, Stanley Turrentine, Joe Williams, Rosemary Clooney, Ethel Ennis, Nancy Wilson, Maureen McGovern.

"The quartet's style is intense and innovative, whether swinging or setting up a lyrical mood, overflows with compelling ideas executed with masterful technique and harmonic sophistication" JazzTimes

THE JONATHAN PARKER OCTET
Thurs June 2, 2016
TICKETS

Saxophonist/composer Jonathan Parker Jonathan Parker leads his smoldering Octet, now a mainstay of the DC jazz scene. Adept at weaving in between the idioms of traditional hard bop and contemporary jazz, the group performs Parker's own compositions adjacent to his compelling arrangements of the standard repertoire.

"chock-full of tight ensemble work and compelling solo statements. Jonathan Parker utilizes all of the tone colors and rhythmic tools at his disposal" All About Jazz
SOLD OUT

THE DANIELLE WERTZ QUARTET
Thurs July 7, 2016
TICKETS

Jazz vocalist Danielle Wertz has already gained national recognition as one of the next generation's leading voices in jazz. Semi-Finalist in the illustrious Thelonious Monk International Jazz Vocals Competition, she was the inaugural winner of the Washington Women in Jazz Festival Young Artist Contest. Danielle is a recipient of several other accolades including the Outstanding Jazz Performance Award in the DownBeat 38th Annual Student Music Awards.

"her voice is the most subtle instrument…a soft delivery with a flawless articulation—it's a late-night voice." The Washington City Paper


THE SHARON CLARK TRIO
Thurs August 4, 2016
TICKETS

Jazz on Jackson Place welcomes Sharón Clark, the unrivalled jazz diva of Washington, DC.

"You can't underestimate the transformation of what seems like an ordinary song when an interpreter like Sharón Clark, a Washington-based jazz and soul diva, tears it apart and peers inside." The New York Times

The Wall Street Journal put it best, "an absolute triumph. The brilliant Sharón Clark, however, knows how to personalize the songs of Motown or the Beatles, no less than if they were by Gershwin or Rodgers, and offers an object lesson in how to revitalize someone else's vintage hit. Her approach is firmly rooted in the pantheon of jazz singers, particularly Carmen McRae and especially Sarah Vaughan.

"a singer with the range, musicality and command of tone and timbre that was Sarah Vaughn at her best" JazzTimes


PIANIST/COMPOSER NOBLE JOLLEY
Thurs June 4, 2015
Noble Jolley opens the 2015 season with saxophonist Herb Scott, bassist Taurus Mateen, and drummer Dante Pope. Noble Jolley won the "2013 Best Pianist" awarded by Washington City Paper'. He is a graduate of Peabody Conservatory at Johns Hopkins University, and attended the Paris Conservatory of Music. He tours with and/or opens for renowned artists such as Ron Carter, James Moody, McCoy Tyner, and John Legend.

SHANNON GUNN QUARTET
Thursday, July 9, 2015
Big Band leader Shannon Gunn comes to Jazz on Jackson Place with her quartet, stellar New York-based artists Miki Yamanaka, pianist, Adi Meyerson, bassist, and Sanah Kadoura on drums. The group promise to offer an exciting evening of jazz under the tent. Shannon Gunn is the leader of the all-female big band The Bullettes, and appears regularly with the Bohemian Caverns Jazz Orchestra.
Watch Shannon Gunn & the Bullettes
foto credit top L-R: Savannah Harris, Tom Williams, Una Stade, Christopher Baliwas
ERIC WYATT TRIO
Thurs Aug 7, 2014: Tenor Saxophonist and Composer Eric Wyatt plays a prominent role in the New York jazz scene. A veteran leader and sideman, Eric is heard weekly in the major jazz venues in New York. He has appeared and recorded with countless major artists, including Branford Marsalis, Roy Hargrove, and Gary Bartz.
INTEGRITI REEVES
Thurs July 10, 2014: Vocalist & Composer Integriti Reeves is a dynamic vocal powerhouse whose "Modern Vintage" style embodies the past, present, and future of the jazz genre. Still a newcomer, Integriti has already collaborated with Herbie Hancock, Geri Allen, Eperanza Spaulding, Stevie Wonder, and Terri Lyne Carrington.
MARY ANN REDMOND
Thurs June 5, 2014: 23-time Wammie winner Mary Ann Redmond brings the Redmond, Langosch & Cooley Trio to JOJP, a collaboration of brilliant performers with world-wide exposure.
"….Redmond is wowing club audiences as a completely formed stylist, who sings heartfelt ballads and funky tunes with equal ease and enthusiasm in an alto voice that soars effortlessly to soprano range." Billboard Magazine
AMY K BORMET
Sept. 6, 2012: Pianist, Vocalist & Composer Amy K. Bormet is emerging as an essential figure in the emerging young jazz scene in Washington, DC.
"Bormet's voice will catch your ear, her playing will get under your skin" Hill Rag
SOLD OUT
VICTOR PROVOST
June 7, 2012: Steel Pan Virtuoso Victor Provost is already a veteran of major world performance venues including Jazz at Lincoln Center and the Umbria Jazz Festival. Victor is a native of the Virgin Islands, and appears for the first time at Jazz on Jackson Place.
LENA SEIKALY
July 7, 2011: Jazz vocalist Lena Seikaly, with Burnett Thompson and the New Columbia Orchestra Quartet. The Washington Post says...
SOLD OUT
May 12, 2011: From Russia with Jazz Matvei Sigalov, Russian born jazz violinist, guitarist and composer with Burnett Thompson and the New Columbia Orchestra Quartet.
FERNANDO OTERO
July 1, 2010: 2010 Latin Grammy Winner Fernando Otero, Argentinian Pianist and Composer, with Juan Pablo Jofre Romarion, Bandeonist.
SOLD OUT
ZHANG LE
May 6, 2010: Shanghai native Le Zhang, jazz singer and composer, with her New York-based band.
SOLD OUT
Sept 4, 2009: The 15 member New Columbia Jazz Orchestra. Hear the NCSOLive at the Kennedy Center
SOLD OUT
JP JOFRE
July 2, 2009: Juan Pablo Jofre Romarion, Argentinian Bandoneonist and Composer. Juan Pablo performs regularly with Paquito D'Rivera.
SOLD OUT
THEO CROKER
May 7, 2009: Jazz Trumpeter Theo Croker, Band leader at the Peace Hotel in Shanghai, China.
SOLD OUT
ABRAHAM CARMONA
August 7, 2008: Sevilla-native Abraham Carmona, Gypsy guitarist and composer.
SOLD OUT
June 5, 2008: Jennifer Krupa - Leigh Pilzer Quintet
Sept 6, 2007: Flutar: Joseph Cunliffe & Giorgia Cavallaro
COCO ZHAO & PENG FEI
August 2, 2007: Coco Zhao, jazz singer from Shanghai China. Peng Fei, violinist and composer. Coco at Kennedy Center Live
SOLD OUT
Sept 7, 2006: Washington vocalist Debra Tidwell, with the New Columbia Orchestra Quintet. Kennedy Center Live
August 3, 2006: Washington native Janelle Gill, Jazz Pianist, with violinist Pamela Ferguson and trombonist Jen Krupa
July 5, 2006: Marshall Keys, alto saxophonist