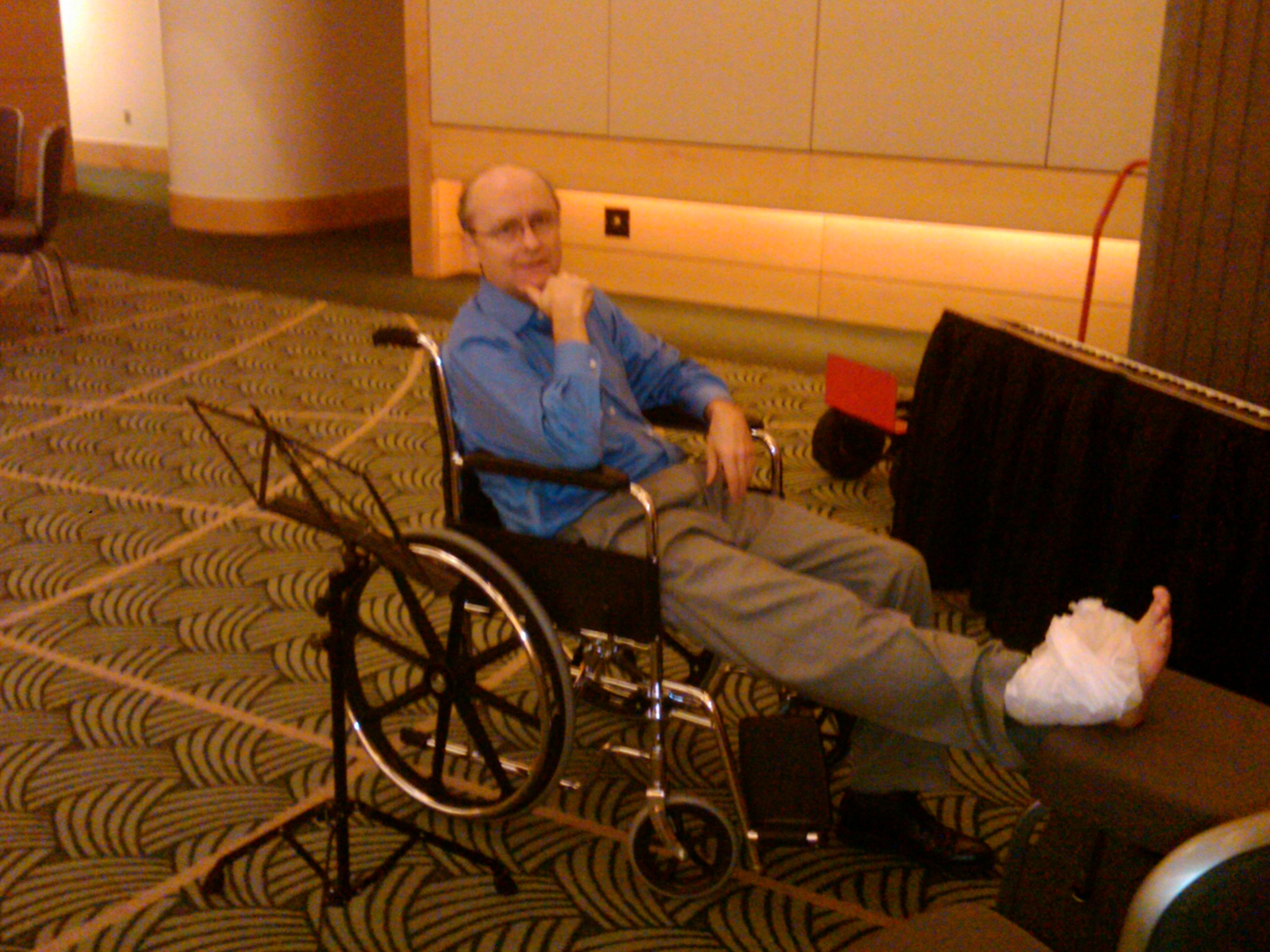 For many years I have held down the piano chair of the illustrious "Washingtonians" orchestra as we perform for the Olender Awards.  This year on Dec. 1, 2010, was number 25 for the Awards at the Ronald Reagan Building, but a first for me.  I have never broken a leg before, nor had I loaded in a a pair of keyboards, performed for a rehearsal, a ceremony performance, and a jazz gig, all in the space of 8 hours with a broken leg.  The show must go on, and go it did. 
The part of the show that did not go on was a response to the injury.  I write two weeks to the day after the injury occurred, and have yet to receive a report from RR Bldg, or from the host, or from the band leader.  It is a lesson in the solitary status of the injured party.  A week after the event, the host recommended through a secretary that I contact a friend of his who is a personal injury attorney.  The friend declared that I may not have a case, and made a few impractical suggestions about "the next step".
The adventure grew more "official" as I ventured to obtain a 'handicap parking' pass.  To do this, get the signed form from your orthopedist (that involves a second trip) and then a trip to DMV.  An hour after arriving at DMV, I walked out with a temporary pass.  Arriving with a broken leg was exactly the same as arriving with two fully energized limbs.  Take a number and wait. 
And speaking of eternal, for those curious souls who care to know about who runs the Ronald Reagan Building…I really don't yet know.  A security company roams certain doorways, but reports to the Federal Protecive Service.  Rather they try to, but their communications get lost.  After 6 or 7 phone calls to FPS, there is still no report on their desk, although they sincerely believe there may be one.    To be continued.