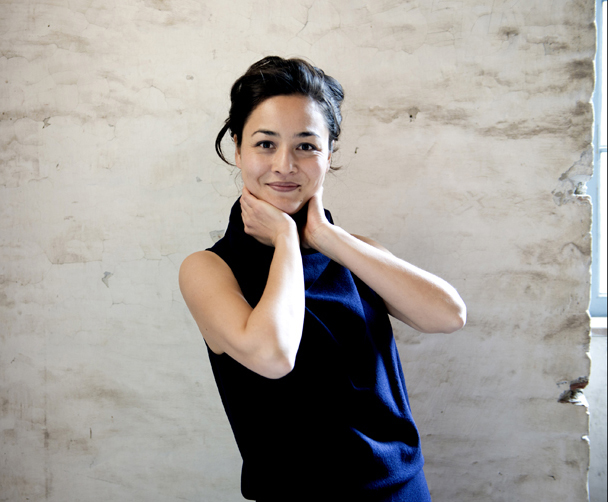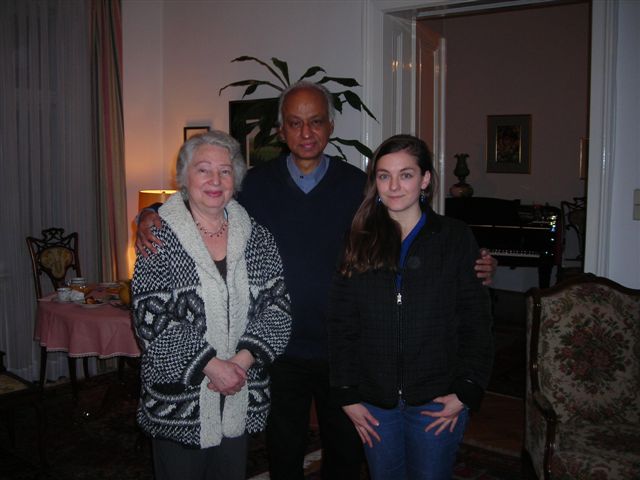 left: Cornelia Herrmann; right:  Regina Flores, Prof. Noel Flores, Kiera Thompson
Viennese pianist Cornelia Herrmann performed twice in the D.C., including a recital at  the Austrian Embassy and a Mozart Concerto with the Annapolis Symphony conducted by Jose-Luis Novo, and the Toledo Symphony, conducted by Stefan Sanderling.  I decided to attend when I discovered that she had worked with Prof. Noel Flores while attending the University of Music in Vienna.  Prof. Flores passed away a year ago, May 19, 2012, and it seemed fitting to remember him with a meeting of those who knew him.
Ms. Herrmann framed the Embassy concert with the G major French Suite and the French Overture in B minor of J.S. Bach.  Schubert Impromptu's, the Beethoven Pathetique, and a new work written for her by Christian Ehrenfellner filled the program.  The standout for me was the Bach.  Ms. Herrmann plays without mannerism, and is very direct and forceful in her approach.  The engines that Bach creates in the Courante and Gigue of the G Major are allowed to develop their own steam.  She delivers the musical goods, and I was grateful to hear the performance.   The Mozart C minor concerto had a similar approach, was unhurried, and her chamber music sensitivity especially paid off in the ensembles with winds and piano.