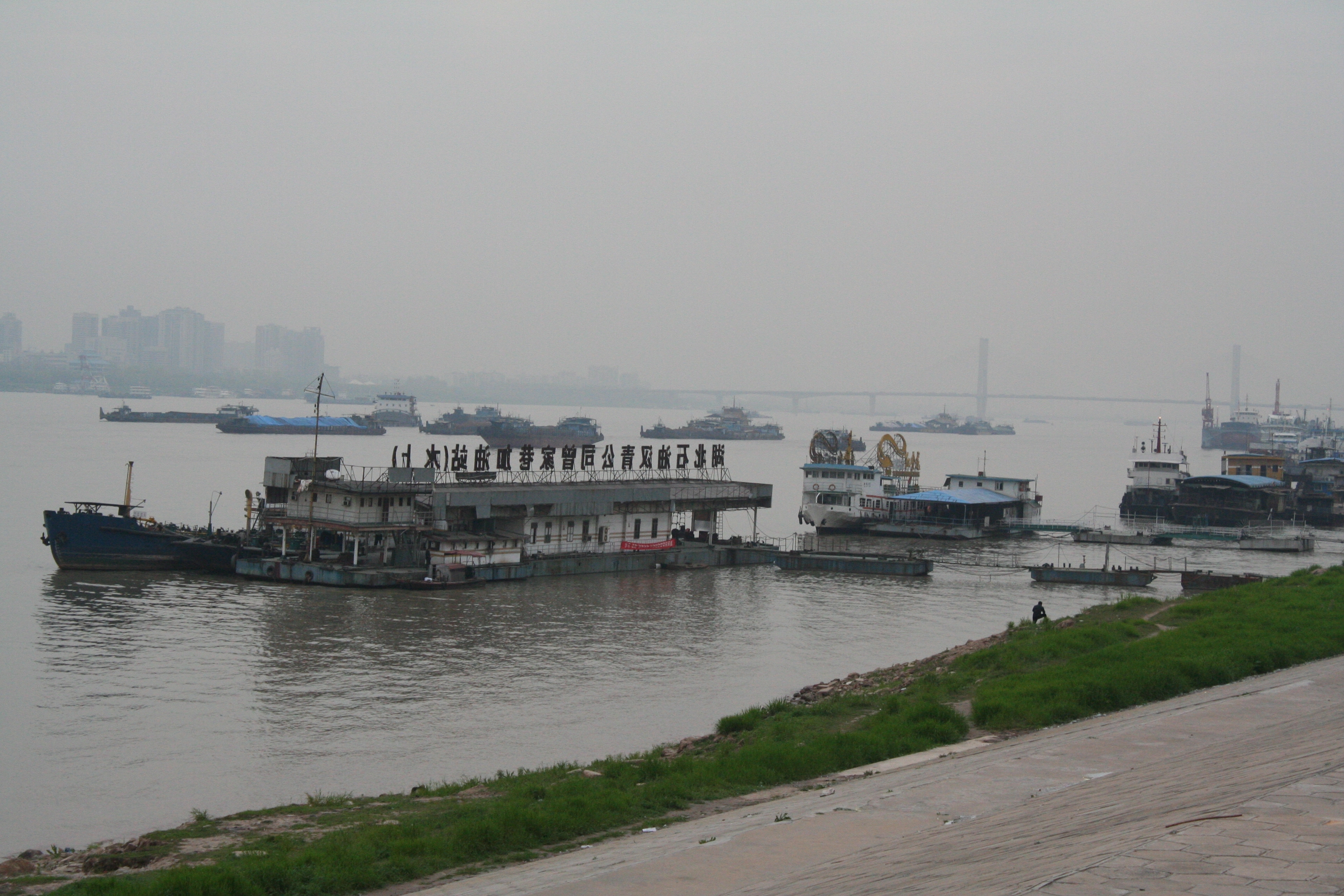 left: Yangtze River at Wuhan
Wuhan, capital of Hubei province is a quaint village of 10 million people in central China, about 900 miles west of Shanghai.  I will tell you that the food here is better than Shanghai cuisine.  I see it as a compromise between Shanghai and Sichuan cuisine.  The chefs use plenty of herbs, so that every meat or vegetable is fragrant, as opposed to the simpler (and blander) Shanghai approach.  Not to say that I haven't had extraordinary feasts in Shanghai, but the Wuhan specialties are   special indeed. 
The big event of the day was a visit to a new club called Lian.  Lian Ai de lian, or 'love'.  It was a very cool place and had a small bandstand with an upright piano.  The ensemble this evening included the  manager of the club, Li Bing, on guitar, Yi Zheng on alto saxophone and yours truly at the piano.  We met for the first time about 30 minutes before the downbeat.  I believe this was opening night for the bar, and the wine was complimentary.  We played some standards, and generally had a jolly time of it. 
Prior to that I was guided to a museum that largely celebrates a tomb from 400 B.C.  that has been recently excavated.   The tomb was the size of a palace and included horses and chariots, servants, and and entire orchestra of bronze bells and numerous other instruments: a couple types  sheng, a old version  of the guzheng, but mostly an imposing array of bells and tuned chimes.  We benefitted from a concert on the replica of the bells.  The concert was 30 minutes long, which was about 4 hours too short.  This was some amazing sounds that took awhile to fully ingest.  The big bells have a very complex sound, so that the listener really has to choose which partial or fundamental he is going to listen to.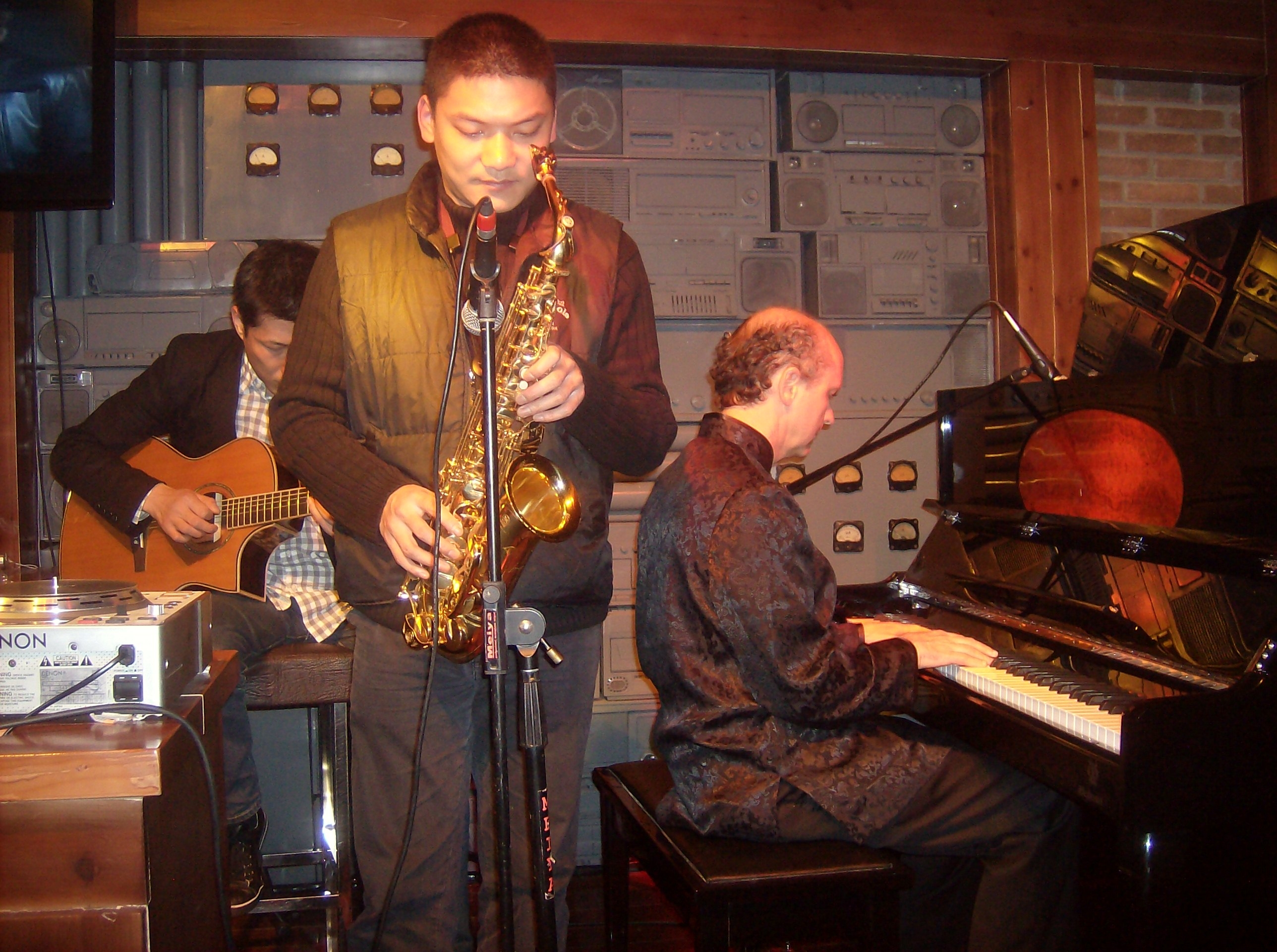 right:  Li Bing, guitar; Yi Zheng, alto sax, BT at the piano