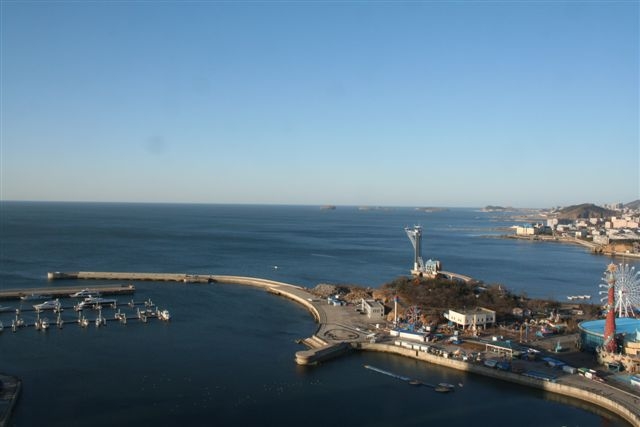 Dalian is on the sea in northeast China.  The view from the Xing Hai hotel room is quite spectacular, glimpses of numerous islands off the coast and a coastline marked by a string of small mountains.
The first excursion was to Dalian University of Technology.  The program began with a group of student in yellow costumes serenading us with a memorable theme and variations on Jingle Bells.  The room was a gigantic study hall with desks in front of the chairs, seating about 300 students.  Again, since a component of the lecture is the development of jazz in the U.S., I was aware that these students are generally quite unaware of this art form but many were intrigued by the music.  The audiences are so attentive and respectful in a way that I cannot imagine stateside.  But maybe I've not had enough experience in my own country.  The students all had a good grounding in English and I gave the lecture without translator. 
The next day we went to the American International school out in the countryside.  The students are largely Korean, Irish, and a few Americans.  They were very good natured and good fun, and I think they were glad to have a visitor from the outside to break up the day.  This school is near the enormous Intel plant.  We had a delightful lunch afterwards with the band director, Leah, and the CFO, Sue Cheng.
Next stop was Lioaning University.  The hosts were extremly engaging.  The students were applied music students and music ed. students.  The piano was a Bosendorfer concert grand, and we were in an auditorium seating about 400.  I had the pleasure of working with erhu player Dou Xiu Ping, who also joined as at the dinner afterwards.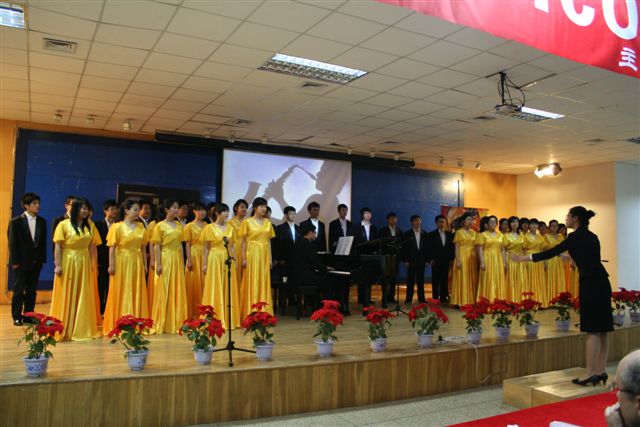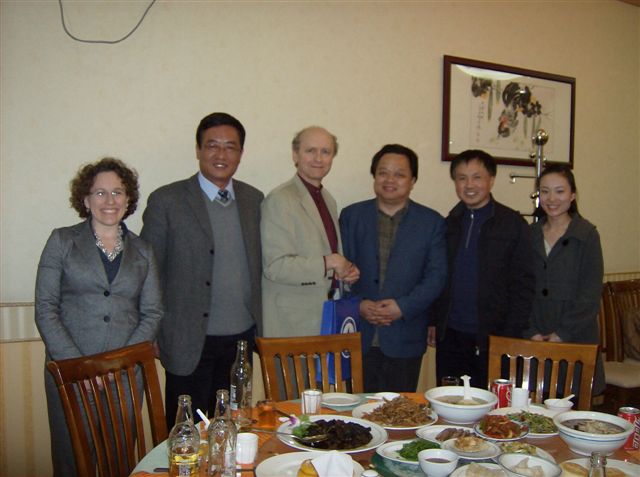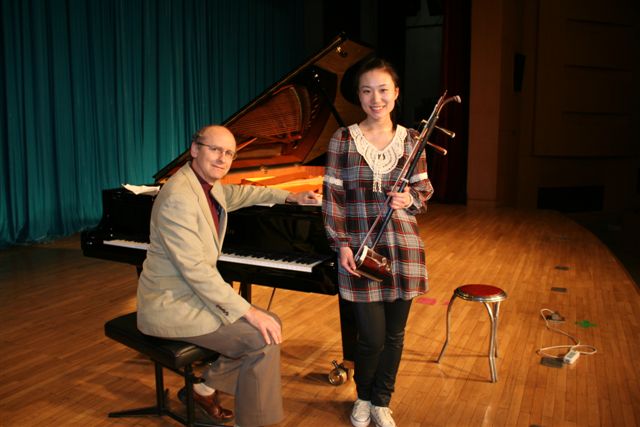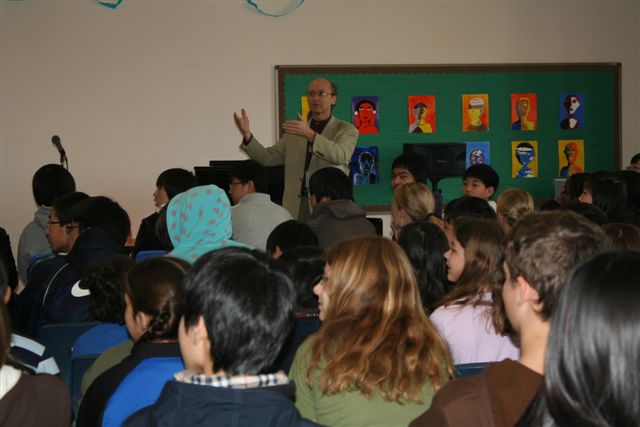 upper left: D.U.T choir, right: Liaoning faculty  hosts a great meal for M.A. and B.T . Bottom left:  My excellent collaborateur on the erhu. right:  The gang at Dalian Int. School.