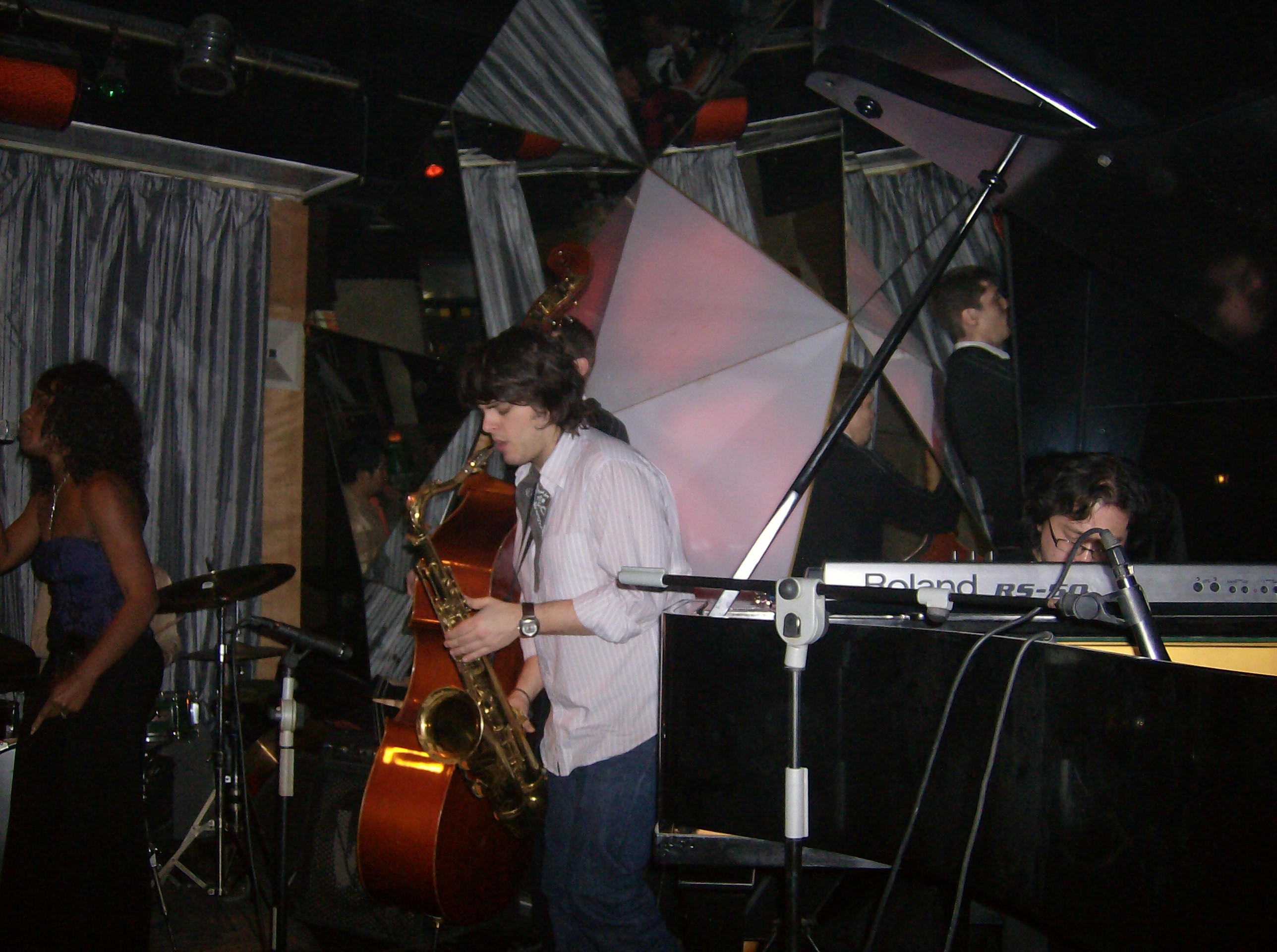 CJW Jazz Club  has two venues, one on the 50th floor of the Bund Center with a spectacular view of the city, the other in the rather overly precious neighborhood of Xin Tian Di.
The Bund Center venue is rather sterile, but the Xin Tian Di club was fun and packed.The same group plays in each club, a quintet fronted by a vocalist. The bassist, pianist and drummer are 'local' and the singer and reed player rotate from abroad.  In this case, the singer is a Vegas entertainer, and the tenor player, Warren Walker,  a Californian, is now an ex-pat in Paris. The band graciously invited me to sit in at both venues. We did Ellington's "Isfahan" and a couple other tunes.
The bassist is Michael Hicks. I stumbled across him prior to my arrival when I noticed  that he was a recent New England Conservatory grad, my alma mater He is an excellent bassist, and performs every night in Shanghai. He also keeps an active teaching schedule.  The pianist is Mark Bai from Nanjing, and he is a fine player. Warren Walker loves Ornette, and has a fluid, warm sound on tenor. The drummer is Zhu Wei Ming who is touted as the no. 1 session drummer in Shanghai.
Of course it was amusing to observe the extroverted vocalist and tenor player in the decidedly reserved atmosphere of a Chinese club.  To the band's credit, they received an extremely enthusiastic response from the house.