�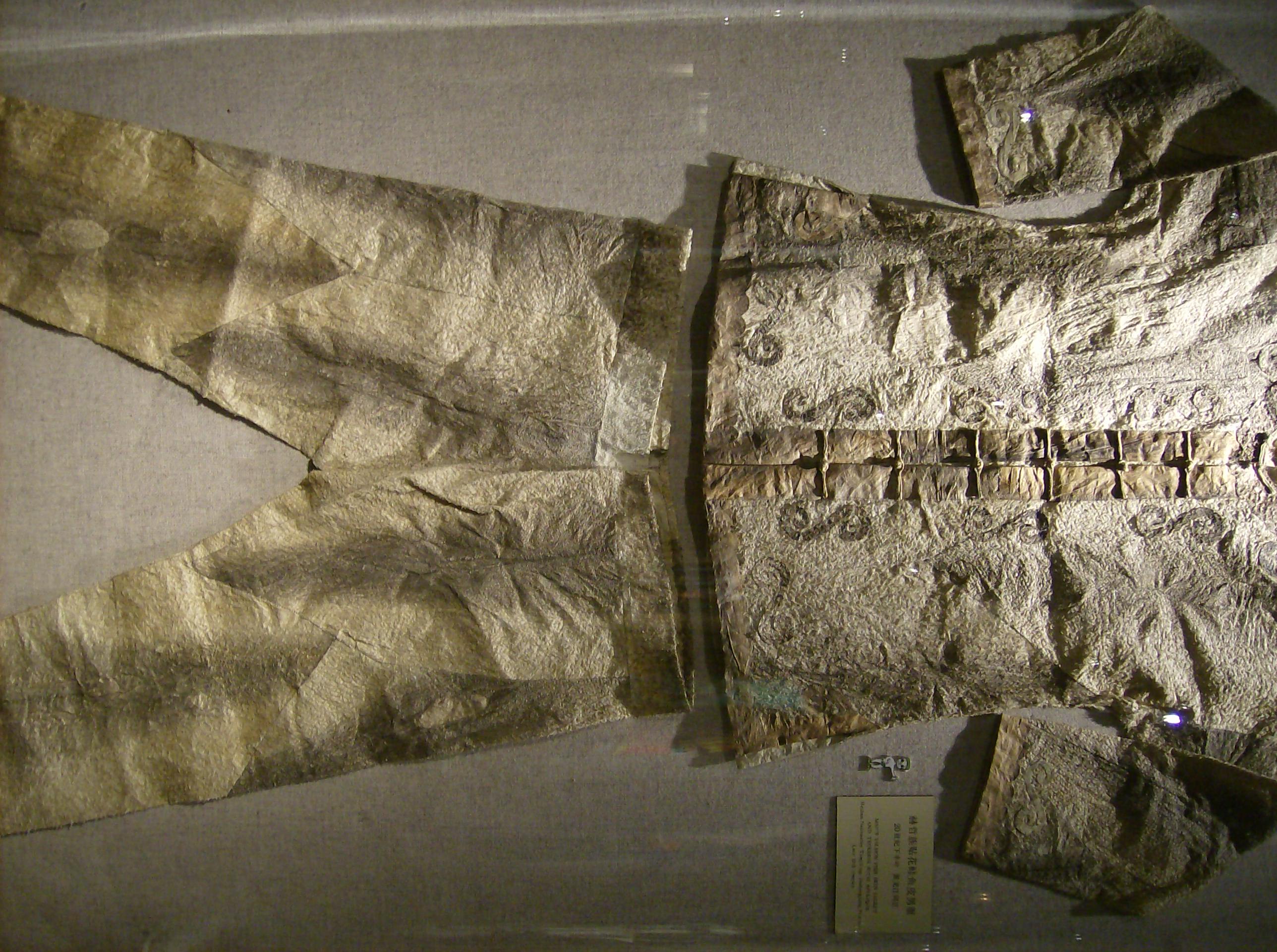 The Salmon Skin Suit
Museum of Contemporary Art in Shanghai has a small but startling collection. My favorites were the enameled oversized dog caricature scuplture, the hyper-realized photo of a house fly and the bearded picture. I got photos and will post them soon.
The Shanghai Museum is another story. I just had to keep walking past hundreds of objects in the interest of getting a grasp on the entire collection. They have a huge exhibit devoted only to jade, which includes artifacts going back thousands of years. And of course there is a magnificent overview of the history of ceramics in China. Then there is the room devoted to "minorities", namely the different ethnicities throughout China. Tibet is included as a "minority".
I  took a photo of the salmon-skin suit, as well as a few masks. Then there was the bronze exhibit, including a massive set of bronze drums. The largest was the size of a freezer, and I wish I could hear it. It occurs to me that I never did get into the sculpture collection.
Anyway, a fabulous museum, very well organized to show the development of the art forms over the millenia.