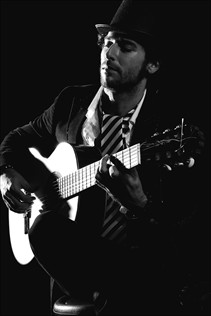 Abraham Carmona
Composer, Guitarist & Singer
Buy The CD: Silencio
Washington, DC 2008 appearances:
Tuesday, Oct. 21, 2008 8:00 p.m., Ibero American Guitar Festival at George Washington University. With guest artist Juan Pablo Jofre Romarion.c Jack Morton Auditorium. 805 21st St. NW, Washington, DC Ticket Info
Jazz on Jackson Place, Thursday, August 7, 2008
Mexican Cultural Institute, In Concert 7:30 p.m., Friday, August 8, 2008. 2829 16th St. NW, Washington, DC Sponsored by the Embassy of Spain and the Mexican Cultural Institute. Assisted by the Burnett Thompson Jazz Quintet. la femme prom dresses

Rondena


De vez un quando


Consuelo


Matame
Firmly planted in the World Music scene, Flamenco guitarist Abraham Carmona has brought his Gypsy heritage to Shanghai, China. Throughout Asia he combines Flamenco, Tango, Jazz, Bossa Nova, Rock and Asian influences for a dynamic and timely performance in clubs, on television, and in film. Carmona is a charismatic performer, a virtuso in the traditions of his home town of Sevilla, Spain.
Abraham Carmona was born in 1981 in Sevilla, Spain into a "gitano" (gypsy) family with a strong history of traditional Flamenco music. His experience and personal history in the south of Spain was immersed in the culture and music of gypsy life. The Carmona family has many generations of Flamenco influence. Grandfather Manolo Carmona, a traditional flamenco guitarist, played with renowned musicians such as Manuel Torres, cheap lace prom dress Nino Ricardo and Juanito Valdelrrama, among others. Abraham learned from his grandfather the pure and truest form of traditional Flamenco, music and culture. Manolo Carmona was one of the first original flamenco guitarists to emerge in Los Palacios, a village close to Sevilla.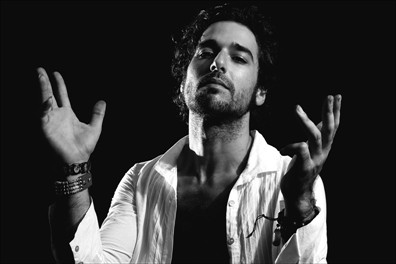 PROJECTS
2008
- Flamenco Master Class and Workshops at JZ School of Music, Shanghai
- Original soundtrack composition for short film "Waiting" by American director Richard Twombly. Filmed in Shanghai.
- Shanghai performances with Washington, DC based pianist Burnett Thompson and the legendary Erhu soloist Ma Xiaohui.

2007
- Dragon Gate, Shanghai (soundtrack composition) Shanghai, China
- Release of Recording "ABRAHAM CARMONA – Live in Shanghai"
- Recording of compositions "Matame", "que vey un quandro", ball dresses on sale "Mami"

2006
- Ponte 16, Macau (soundtrack composition) Shanghai, China

2005
- Performance with guitarist Rafael Riqueni Madrid, Spain

2004
- "Pasion Segun Flamenco" by Abraham Carmona featuring Rosario la Tremendita Sevilla, Spain
- Flamenco/Rock Recording with Salvador Romero Sevilla, Spain
- Release of the rumba composition "Amor" recorded by Manuel Carrasco Spain

2003
- Release of the tango composition "Ya no the tengo" by Abraham Carmona, recorded by Jose Angel Carmona Spain
- Release of the alegria composition "Luz de mis tormentos" by Abraham Carmona, recorded by Jose Angel Carmona Spain
- Conga Room Performance Los Angeles, USA

2002
- Release of the tango composition "Yalikateo" by Abraham Carmona, recorded by Pedro Lucas.

2001
- "Reunidos" (short film soundtrack) Madrid, Spain