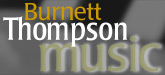 Piano Jazz D.C.
Year Nine
Reigning artists focus on innovation in modern jazz piano.
all concerts at 7:00 p.m.
produced by Burnett Thompson
View Previous Years: 2014/15, 2015/16, 2016/17, 2017/18,
2018/19, 2019/20, 2020/21, 2021/22
An Evening with Japanese Pianist MAMIKO WATANABE
Monday, Sept 26, 2022 at Dacor Bacon House SEATED TICKETS
or LIVESTREAM TICKETS

"Mamiko displays talents that make a listener smile with the pleasure of it all" The New York City Jazz Record

Mamiko Watanabe has receiving prizes from Downbeat Magazine and the prestigious Montreux Jazz Festival Solo Piano Competition. European and Asian tours followed, as well appearances with jazz greats including Joe Lovano, Kevin Mahogany and Bobby McFerrin. Mamiko has performed at most major venues in NYC and has been featured at jazz festivals worldwide, including the U.S., Israel and Asia.

Supported by the Embassy of Japan

An Evening with Pianist SULLIVAN FORTNER
Monday, Nov. 14, 2022 at Decatur House Museum SEATED TICKETS
or LIVESTREAM TICKETS

The GRAMMY Award-winning artist out of New Orleans received international praise as both key player and producer for his collaborative work on The Window alongside multi-GRAMMY winner, vocalist-composer Cecile McLorin Salvant. As a solo leader, he has released Moments Preserved (Decca, 2018) and Aria (Impulse!, 2015) to critical acclaim, and he's only getting started. Now based in New York, Fortner has earned recognition in multiple DownBeat Critics Poll categories, winning first place in Rising Star Piano and Rising Star Jazz Artist. Collaborations include Wynton Marsalis, Paul Simon, Diane Reeves, Dee Dee Bridgewater, Nicholas Payton, and the late Roy Hargrove.

An Evening with Pianist HYUNA PARK
Monday, March 6, 2023 at Decatur House Museum SEATED TICKETS
or LIVESTREAM TICKETS


"Hyuna Park is a beautiful new voice on the piano. She plays with a feeling and maturity that is rare." — Vincent Herring

The award winning jazz pianist Hyuna Park's musical universe is deeply connected to the vibrant New York jazz tradition while embracing her Korean and classical roots. She is a winner of the International Women in Jazz (IWJ) and Jimmy Heath Awards. She has graced the stage with Grammy award-winners such as Linda Oh, Luis Bonilla, Michael Mossman and Vincent Herring, at the Dizzy Gillespie Auditorium, the United Nations, and Embassies and Cultural Centers throughout NYC. Hyuna's trio with bassist Myles Sloniker and drummer Peter Traunmueller has absorbed a variety of cross-cultural styles into their core jazz repertoire. Hyuna is a regular at many of the more prestigious jazz venues in New York City such as Smalls, Zinc bar, Iridium, Club Bonafide, The Metropolitan Room, and The Django.

An Evening with Pianist URI CAINE
Monday, May 1, 2023 at Decatur House Museum SEATED TICKETS
or LIVESTREAM TICKETS


Uri Caine is one of the leading artists of any genre, inhabiting the jazz, classical and modern music worlds with equal stature and success. During the past several years Caine has worked with Don Byron, Dave Douglas, John Zorn, Arto Lindsay, Terry Gibbs, and Buddy DeFranco, Sam Rivers, Barry Altschul, the Woody Herman band and the Master Musicians of Jajouka. He has received grants from the National Endowment for the Arts, the Pew Foundation and the USA Artist Fellowships. He has performed at festivals including the North Sea Jazz festival, the Monterey Jazz festival, the Montreal Jazz festival, and the Newport Jazz festival as well as classical festivals like the Salzburg Festival, the Munich Opera, Holland Festival, IRCAM and Great Performers at Lincoln Center.