Jazziz Magazine Article
December, 1994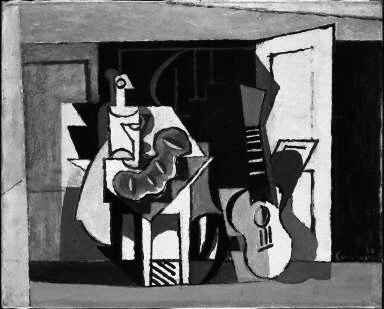 Jazz in Washington, DC
Washington, D.C...

...is exploding with musicians who are trying to get their musical messages to the outside world. Since recording a CD is now cheaper to do than buying a used car, the CD is the mode of choice. But D.C. musicians benefit from another phenomenon: the area's largest employer is a huge booster of the music scene.

Uncle Sam loves music. He loves jazz. He loves Big Band. In fact, now he loves Country, Broadway, and all manner of concert and symphonic music. And since Washington, D.C. is Uncle Sam's favorite city, it stands to reason that we all stand to benefit from his largess just by hanging around the beltway. While the NEA takes huge hits from Arts Czar Helms, the military music programs remain relatively healthy, and have an undeniable influence on virtually every musician in Washington, D.C. Many were brought here by the military, others merely benefit from the availability of the vast reservoirs of talent that are maintained by the military bands.

For example, how did bassist Ephriam Wolfolk get from Pittsburgh to Washington, D.C. and back to Pittsburgh again? Well, the United States Air Force was heavily involved in the transportation. A career Air Force bass player, he was well established in the D.C. jazz scene by the time he retired from the military a few years ago. Then it was time to expose his talents to the jazz world as a whole.

A great way to get your work out in the public market place is to work with an established artist. Wolfolk, a graduate of Peabody Conservatory, did just that in 1994, touring and recording with pianist Ahmad Jamal. Wolfolk appears on Ahmad Jamal's recent release, "I Remember Duke, Hoagy and Strayhorn", on Telarc. Wolfolk toured with Jamal throughout 1994, appearing in festivals around the world, as well as the usual venues in the U.S. He discovered the truth to Telarc's Henry Snyder's assertion that "the bass chair is the hardest position in the band."

Ephriam believes that Ahmad is a genius: an incredibly clever and imaginative musical interpreter at the piano. Whether eliciting a big orchestrated sound from the piano, or playing with an unparalleled sadness, Ahmad is a master of musical communication. His abilities to bring out a new twist or present a novel contrast is unique in the jazz piano world.

Wolfolk was definitely ready to play with Ahmad, after his career with the Air Force, (which included performing with the Airmen of Note) and playing with Washington pianists Wade Beach, Hilton Felton, Marcia Frazier, Maria Rodriguez, and yours truly. But his experience did not entirely prepare him for the mercurial, unpredictable performances of Jamal.

One of the beauties of the Ahmad Jamal performance is the fact that the audience has no way of knowing just what's next. According to Ephriam, the band wasn't so sure either. He quotes Arti Dixson after one tune, "What was that, anyway?"

Although the band rehearsed Jamal's arrangements well in advance, sometimes it was too far in advance. During at least one performance, Jamal segued into a tune that had been "rehearsed" 3 months before. The band was surprised by the call, and struggled to stay with the leader. "I got plenty of great material for my book, "My Life As a Sideman!" Wolfolk reports. "Of all the ensembles I've played in over the last 30 years, that one was the least prepared for performance!"

* * *

Drummer Leonard Cuddy has been threatening to go back home to Kansas ever since he left the Navy Band last year. I called him up to check on his progress, and he spilled the following soliloquy:

"I'm spoiled by having so many great players around, that's why I can't leave Washington, D.C. Back in 1967, my professor at University of Kansas said the only place for me was the military. He knew that I wanted to play, and that I wanted to play jazz and Big Band.

"At that time the military had 18 piece dance bands all over the world, and the chances of getting in were pretty good. In 1967, the Air Force band came through Lawrence, and I tried to audition. They said I had to go D.C. So I sent a letter to all the service bands in Washington, D.C., telling them that I would be in town. The Marines said don't bother. During Vietnam, everybody was trying to get in and they were full.

"I did a lousy job for the Air Force concert band audition. I went to the Navy audition, and I was just what they were looking for, someone who could do the combo jobs. Well, coming from Kansas, this was like arriving in New York City.

"Now, bands in other parts of the country are rotated throughout the world. But the Washington bands stayed in Washington permanently, with the occasional tour. "So I've been here for 28 years. And you get to do a variety of things. First I did concert & variety bands, then the "Dance Band". The "Dance Band" became the "Commodores", a Big Band that was organized to parallel the Airmen of Note. I did combos, some rock, then a piano trio. The trio primarily played at Admiral Zumwalt's house, and that's how I learned how to play soft. You can't play loud when Admiral Zumwalt's standing right next to your ride cymbal.

"You see, in the 60's & 70's, the goal of the young players was to join the Herman, Basie, or Miller bands. Or go to Las Vegas. That was it. The other big opportunity was the military. During Viet Nam, the bands were very selective. The result was a great musical environment: everybody was thinking of music, trying to improve themselves, and being challenged by the better players.

"I was at my peak from 1974 to 1986 with the Commodores. It was mostly swing, Basie style, rather than North Texas State fusion.

For Leonard, it was a great tradition to be a part of. Musicians who floated through the Navy at one time or another included Bill Watrous, Jack Sperling, Clark Terry, Tex Beneke, Claude Thornhill, Wilbur Schwartz, and Artie Shaw.

"For a kid from Kansas, there was another reason to like Washington. All of the big players came through town a couple times a year. The first time I saw Buddy (Rich), I was totally wiped out. I had to go home and think about it. To see him play live was really great. I went to 13 of 15 shows at the Cellar Door. Every night I watched a different stick or drum for the whole night! Blues Alley was another place. For $3.50, you could stay all night and hear all the major artists play with the house band." (The house band included the ever-sardonic John Phillips on piano.) "Now a lot of those players are dead. I got Bobby Hackett's autograph just a couple months before he died.

* * *

Let's take a break now from Uncle Sam and his friends, and have a hard look at an important artist that you must hear. The only problem is that you can't hear him because he refuses to record on his main instrument, the alto saxophone.

Charlie Young is the favorite alto saxophonist of many Washington area musicians. One well known bassist stated, "As far as I'm concerned, he's the only one". His main gig these days is with the Duke Ellington Orchestra, led by Mercer Ellington. The band tours for 3 months out of the year, and Charlie has played alto, bari, flute, and clarinet with the band. Charlie is also a powerful performer of the "legit" saxophone repertoire. A concert that we presented in 1986 included music for alto and piano of Desenclos, Maurice, and Mahler. There was a period, in fact, when Charlie told me he had no real interest in playing jazz, and wanted to devote himself to playing the classical saxophone repertoire. Fortunately, he got over that mood. When not on the road with the Ellington Orchestra, he continues to do gigs in the Washington area, which he calls home.

But don't look for Charlie on any recordings. He has no interest in making his own, and his attempts in the past to promote a recording were not successful. Therefore, he no longer cares to record his own work. "There are plenty of cats out there that I enjoy listening to. I don't need to spend thousands of dollars in order to make a product that very few people are going to hear. I have seen the cats who have recordings out. I run into them on tours, and things are not going that well for them. I wouldn't trade with them." I play for enjoyment: anyone can make a record."

Actually, in the mid-80's, Charlie did assemble a group to record. He hawked the product to everybody he knew in the recording business, to no avail. The best offer he received was for limited distribution with an unknown label. He figured he could do as well out of his own basement. "Recording and being famous was something I wanted to do when I was young. At this point, it would have to come to me on a silver platter."

All of which bodes poorly for the listening public. Especially if one assumes that Charlie Young is not alone in his approach. Assuming that every jazz community has at least one, if not several Charlie Young's, the jazz audience is missing some of the best talent in the world.

* * *

And now, back to the Viet Nam era. This just in: Pianist Stefan Scaggiari has just completed his third recording on Concord Records, "Stefan Out". He appears regularly at the King of France Tavern in Annapolis and his playing is featured weekly on National Public Radio.

But that's not how he got to Washington, D.C. Fresh out of Eastman School of Music in 1968, Stef won an audition with the Marine Band. For the next four years, he played White House gigs, chamber music concerts, hospital gigs, concert band, performances for the troops, etc. A memorable event was the Marine Band performance for Ellington's 70th birthday party at the White House.

I first met Stef in 1980, at the Prime Rib restaurant, a power dinner establishment on K St. After leaving the military, he reigned there as house pianist for long as he could stand it. The "Rib" is famous among Washingtonians for the political deals that are made at its tables. It is famous among musicians because Paul Langosh's acoustical bass was shattered by a lady one evening during a break.

In the mid-80's, a marvelous opportunity came to Stef in the form of a call from Susan Stamberg of NPR, and Stef played piano on her show, "Weekend Edition", for three years. Just as he was about to become the Steve Allen of NPR, Stamberg left the show, and Stef was replaced by a reporter. At the same time he began his stint as the impresario of Annapolis, based at the King of France Tavern.

While on tour in Japan, Stef met the late Carl Jefferson of Concord Records. A relationship developed between Stef and Concord that has resulted in three recordings. Working for Concord is quick, according to Stef. "They flew me out to San Francisco and put me in a room with two great players for 10 hours. That included rehearsal and recording. We got most of the tunes in one or two takes, with no punch-ins to speak of." Bassist Jim Hughart and drummer Colin Bailey filled out the trio.

The recording, "Stefan Out" ("they always do something crazy with my name") was released this past July. The material is broad, by jazz standards. Cedar Walton's "Bolivia" is presented side by side with Gershwin's "Love Walked In", Stevie Wonder's "I Am Singing", tunes by Pat Metheny, Chick Corea, Cole Porter, Grover Washington, and compositions by Stef himself, including one dedicated to the late Felix Grant, a greatly-missed Washington, D.C. jazz radio announcer.

Phil Edwards was the engineer. The session employed an open piano. Four mics inside are complemented by another pair a few feet away from the instrument. The bass used an acoustical mic, and a direct line. The drums were in a separate room. "Phil is the one who makes the 'Concord sound', says Stef.

* * *

As we all know, the war is won by the infantry. And for now, trumpeter and drummer Tom Williams is in the U.S. Army. He plays trumpet in the "Blues", the Army big band.

"It gives you time to be creative. I like the steady bread. The only problem is that I end up not wanting to see my horn after work, not practicing. The rehearsals and performances eat away at the will to play." So Tom finds that he has to push himself to complete his private projects. He is quick to state that the motivational problem is not the fault of the military, but something everyone must confront if they are going to produce something that is buried within themselves.

And it helps to get help from someone in the industry. Drummer Kenny Washington heard Tom a few years back, and recommended him to Gerry Teekens at Criss Cross Jazz, the Dutch label. The result was two recordings on Criss Cross: Introducing Tom Williams", and "Straight Street". Both projects include his own compositions mixed in with a few jazz standards. Tom is helped by Kenny Washington and Peter Washington on the recordings.

"Criss Cross invited me to a studio in New York, we rehearsed for three hours one day, then recorded for 6 on the next. I won't forget it. There was one 15 minute break during the six hours."

"Frankly, I'm really not doing much in the way of gigs these days. There aren't many opportunities. I haven't been able to get anything at the One Step Down for a couple years." So these days it's mostly sessions and recording studios. Which has had a good result. Tom Williams the drummer produced a CD with pals Harry Appleman on piano, Ari Ambrose on tenor, David Ephross on bass, Alex Norris on trumpet, and Tom on drums.

"We did that one for $3000!"

The set includes a gorgeous arrangement of Appleman's "Balancing". In fact, everything sounds very well rehearsed, an unusual event in today's recording world where the hourly rate rules. The CD was a partnership between the performers, and the quintet presents tunes by each player.

* * *

So is anyone making money in this business? Well, let's look at the recording studios. Apparently, everybody is making a CD these days. And there are plenty of studios in the area to record in.

But there was no single studio to do a high quality piano recording, and that fact became the driving force behind the immediate flurry of activity at Warm Valley Studio in Washington, D.C.

Proprietor, engineer, producer, pianist, etc., Louis Scherr opened Warm Valley in April this year, and has hardly had a moment of rest. While other studios may boast of their hard & soft wares, the center piece of Warm Valley is the piano. The Hamburg Steinway "C", meticulously maintained by Louis, has attracted immediate attention from pianists Fred Hersch, Sir Roland Hanna, John Coates, Jr., and yours truly. Louis is proud of his custom headphone mixing system. Designed for the jazz session, each player designs his own headphone mix during the recording. Louis: "Most studios are getting away from good instruments, concentrating on midi gear. Let's face it, most people wouldn't recognize a great piano sound anymore if it hit 'em in the face!"

Part of the idea behind the studio was to record Louis's own projects. Which allows us to leap to our next subject:

Are the record companies taking good care of their artists? Let's look at two of Louis Scherr's recordings which were released on the Intersound Label, and see what happened.

In 1993, Louis, bassist Tom Cecil, drummer Tony Martucci, and Joe Henderson did a recording entitled "Warm Valley", named after the Ellington tune of the same name. Immediately after Intersound released the CD, Henderson won two Grammies. Intersound did no follow-up on Henderson's success publicity, and the CD received marginal distribution. Intersound did not budget for any publicity related to Henderson's Grammy successes. According to Intersound Marketing Director Jeff Davis, the company simply is not prepared to promote a jazz CD in the same manner as a pop product. "We should have done something." he acknowledges.

In 1994, Louis assembled Gary Burton, Don Elias, and trumpeter Ryan Kisor, for "Partners in Time." This time, the CD ranked nationally on the Gavin airplay poll for several months. Jeff Davis: "We were not aware of the success. Maybe communication was not good between company and artist. Basically, with some of these recordings, we just put it out and hope for the best." Intersound's major products are the group "Kansas", the Bellamy Brothers, and a gospel group, "Mighty Clouds of Joy". Davis: "We don't have the same commitment to jazz as we do to our other products."

How does the jazz artist beat this problem? According to Louis, "you need a commitment from someone at a record company to go with your project: to put money into it, and follow up with new recordings in an unflagging fashion."

"I'm personally waiting for a label that has money to invest in the whole effort, from recording to marketing." In the meantime, Louis is putting in back-to-back 12 hour days, just trying to keep up with the demand for Warm Valley Studio.

This article was solicited and funded by Jazziz Magazine. It was never published by the magazine.