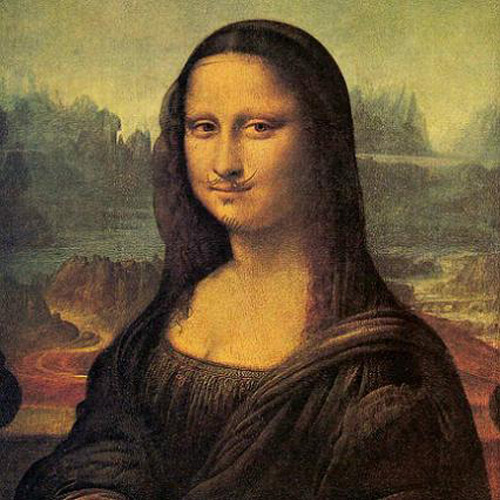 ArtsUpNext
Visual, Musical, Thespian, Literary Artists and Arts Professionals
hosted by Burnett Thompson
An Evening with Choreographer DANA TAI SOON BURGESS
Monday,March 8, 2021
Free Admission RSVP HERE


"...not only a Washington prize, but a national dance treasure." The Washington Post

. Dana will share what he has been doing over the last year, and move on to what his personal performance landscape looks like now and in the future.
Dana Tai Soon Burgess - a leading American choreographer and cultural figure,has served as a cultural ambassador for the U.S. State Department for over two decades, an appointment he uses to promote international cultural dialogue through "the global language of dance". Burgess has performed, taught, and choreographed around the world. He founded Dana Tai Soon Burgess Dance Company (DTSBDC.org) in 1992. It is the preeminent modern dance company in the Washington, D.C. region, now in its 29th season. Burgess is the first-ever resident choreographer for the Smithsonian.

An Evening with Poet and Author SANDRA BEASLEY
Monday,March 23, 2021 7pm
Free Admission RSVP HERE


W.W. Norton has just released Sandra Beasley's latest collection of poems, Made to Explode. Sandra talks about the release of her new work in the age of Zoom, as well as her next projects.

Sandra Beasley won the 2009 Barnard Women Poets Prize for I Was the Jukebox, selected by Joy Harjo (W.W. Norton, 2010). Her first collection, Theories of Falling, won the 2007 New Issues Poetry Prize judged by Marie Howe. Her poetry has appeared in such magazines as Iowa Review, Gettysburg Review, Ploughshares and multiple anthologies. In 2013, she won the Center for Book Arts Poetry Chapbook competition, judged by Harryette Mullin. Poems from that chapbook appear in Count the Waves, her third collection, published in 2015 from W. W. Norton. In 2011 Crown published her memoir, Don't Kill the Birthday Girl: Tales From an Allergic Life, a cultural history of food allergy. She identifies and affiliates with those who have disability.

An Evening with Conductor ANGEL GIL-ORDONEZ
Monday, April 5, 2021 7pm
Admission Free RSVP HERE


Currently the Music Director/Conductor of PostClassical Ensemble and Principal Guest Conductor of New York's Perspectives Ensemble, Gil-Ordóńez is also Music Director of the Georgetown University Orchestra in Washington, D.C. Additionally, he serves as advisor for education and programming for Trinitate Philharmonia, a program in León, Mexico, modeled on Venezuela's El Sistema. He has appeared as guest conductor with the American Composers Orchestra, Opera Colorado, the Pacific Symphony, the Hartford Symphony, the Brooklyn Philharmonic, the Orchestra of St. Luke's. Abroad, he has conducted the Munich Philharmonic, the Solistes de Berne, at the Schleswig-Holstein Music Festival, and at the Bellas Artes National Theatre in Mexico City.

An Evening with Journalist, Artist, Musician and Puppeteer MAJEEDAH JOHNSON
Monday, April 19, 2021 7pm
Free Admission RSVP HERE


Majeedah Johnson is currently writing for the DC jazz periodical Capitol Bop in addition to her activities as an activist and puppeteer. Majeedah designs and constructs her own puppets, combined with her gifts as a saxophonist in charmed shows for children.

An Evening with Artist/Cellist AMY KANG
Monday, May 10, 2021 7pm
Free Admission RSVP HERE


Now showing her work at the Arts Club of Washington, Amy Kang will perform for us the music of Bach that infuses her paintings, joined by violinist Nick Danielson. The paintings in this series are drawn from musical scores by Johann Sebastian Bach. Each stroke represents a note, and factors such as key and chordal harmony inform the color palette selected. The resulting image displays a visual illustration of harmonic motifs already inherent in the music. Amy Kang studied painting at the L'Ecole Marchutz in Aix-en-Provence, and cello with the renowned Fred Sherry. She is a graduate of Columbia University, and plays cello regularly with a host of musical artists in New York City and worldwide.

An Evening with Director and Acting Coach PETER FRISCH
Monday, May 24, 2021 7pm
Free Admission RSVP HERE


"He taught more than any other teacher I had . . . is responsible for creating the kind of actor I am today. Actress Julianne Moore

Peter Frisch served as Producer on The Young and the Restless for CBS, coming to the show directly from his position as Head of Drama at Carnegie Mellon University's prestigious School of Drama where he also taught and directed for the mainstage. He directed seventeen events for the Pittsburgh Symphony Orchestra, working with musicians such as Mariss Jansons and Marvin Hamlisch Peter has directed over 160 productions in the New York and regional theatre, including a full range of classic and contemporary plays, cabaret and opera. He has been Producing Director of the Hyde Park Festival Theatre (NY), Resident Director with the Berkshire Theatre Festival and Artistic Director of American Playwrights Theatre in Washington, D.C.
An Evening with ELENA VOROTKO
Sunday, June 20 at 3pm NY, 8pm London
Free admission RSVP HERE

London-based Elena Vorotko is a prominent pianist and musicologist currently serving as deputy artistic director of the prestigious Keyboard Trust. A winner of numerous awards and competitions, she has performed in Europe, Russia, South Africa and Japan with prizes that include the Alfred Brendel Award. Dr. Vorotko has done extensive research on early keyboard instruments, and is an Honorary Research Fellow at the Royal Academy of Music.

"Vorotko's forceful fingers uncovered music of steel strength and crystalline beauty" The Times

An Evening with MIHO HAZAMA
Monday, June 28 at 7:00 pm
Free admission RSVP HERE

Miho Hazama is the Composer/Conductor of the Denmark Radio Jazz Orchestra. Ms. Hazama and her ensembles in Asia, New York, and Europe have attracted accolades from the press worldwide. The Tokyo-born composer ranks as one of the world's most astounding young talents, lauded in Downbeat as one of "25 for the Future". Her work with the New York Jazzharmonic and members of the New York City Ballet has placed her firmly on the world stage. Her career was launched when she won the BMI Charlie Parker Jazz Composition Prize.

"an impressive range of dynamics, sonorities and rhythms" The New York Times

An Evening with Saxophonist/Educator PAUL CARR
Monday, Aug 1, 2022 Free Admission RSVP HERE

" hard-charging, soulful post-bop style, Paul Carr upholds the tradition of the Texas tenor." All About Jazz

Paul Carr, is a Saxophonist/Educator and Director of the Mid-Atlantic Jazz Festival. He plays an oversized role in jazz performance and education in the DC area, while spilling into the international scene where his students populate bandstands worldwide. The Houston native has made himself indispensable to the DC jazz education and concert scene, annually presenting the major stars of the jazz firmament while maintaining a full performance schedule in his own right.

An Evening with BRUCE GREMO
Monday, Sept 13 at 9pm NY time, (Sept 14, 9am Beijing/Tokyo)
Free admission RSVP HERE

Live from Beijing for this one: longtime Beijing resident Bruce Gremo joins us from China. The multi-instrumentalist, inventor, composer and performer is impossible to categorize, other than being involved in a broad swath of world culture, music, thought, education, and technology.